WHY TOP PITMASTERS ARE SWITCHING TO ORIGINAL NATURAL CHARCOAL
REVIEWS & PRESS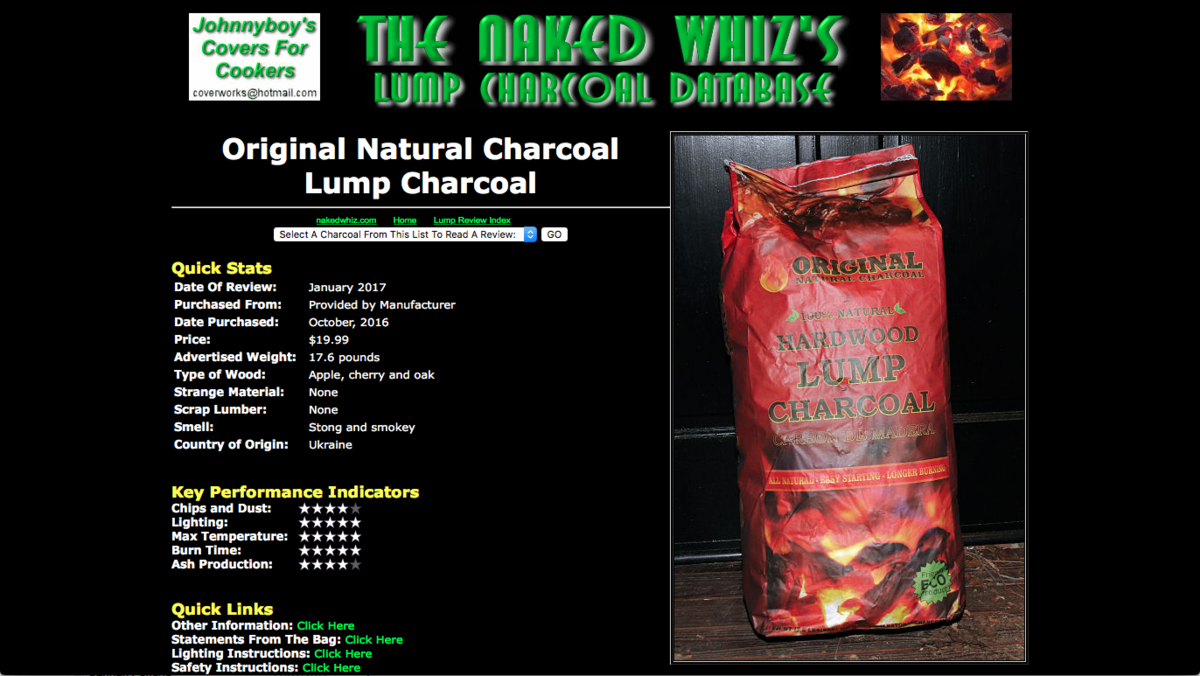 "ORIGINAL NATURAL CHARCOAL IS INSANELY EASY TO LIGHT, BURNS EXTREMELY HOT AND VERY VERY LONG. THE SIZE DISTRIBUTION IS GOOD, AS IS THE ASH PRODUCTION, SO IT SHOULD BE PRETTY OBVIOUS THAT ORIGINAL NATURAL CHARCOAL GETS OUR HIGHLY RECOMMENDED RATING."
Click here to read the review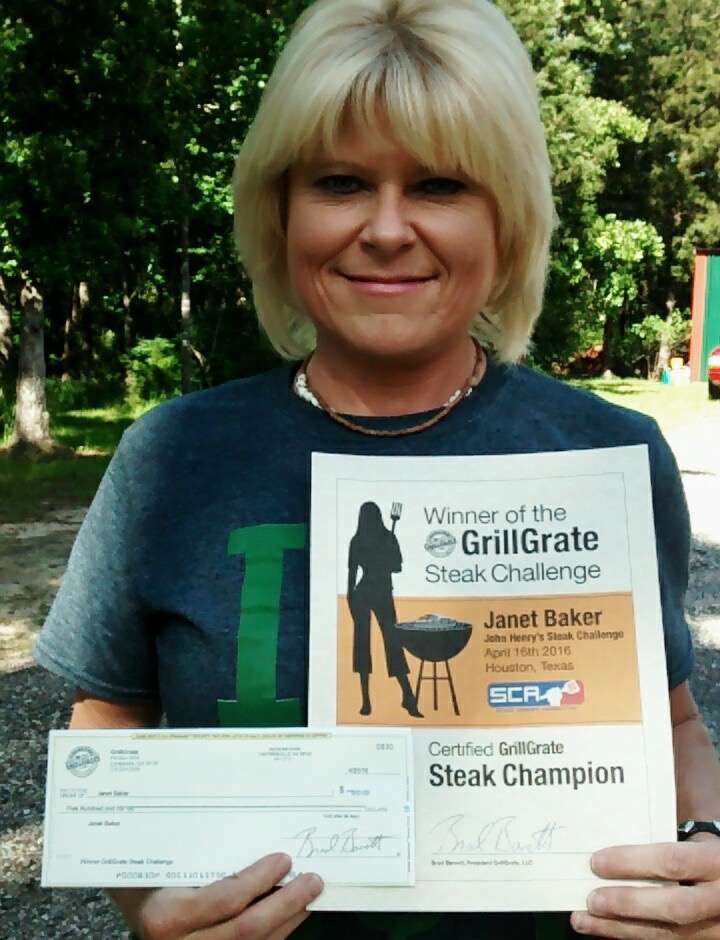 JANET BAKER
OF THE EAST TEXAS GIRL GRILLERS HAS WON TWO FIRST PLACE
STEAK COOK OFFS
AND HAS HAD 5 TOP 10 FINISHES SINCE MARCH OF 2016.

"THIS IS BY FAR, THE BEST CHARCOAL I HAVE EVER USED. IT IS EASY TO LIGHT, CLEAN BURNING, AND NO CHEMICAL SMELL. THE SMELL IS SWEET AND ADDS A WOOD SMOKED FLAVOR TO MY STEAKS INSTEAD OF THAT CHEMICALLY TASTE THAT MOST CHARCOALS HAVE. I HIGHLY RECOMMEND THIS CHARCOAL IN COMPETITION COOK OFFS OR IF YOU'RE JUST DOING SOME BACKYARD GRILLING. IT'S AN AWESOME PRODUCT."


See Full Collection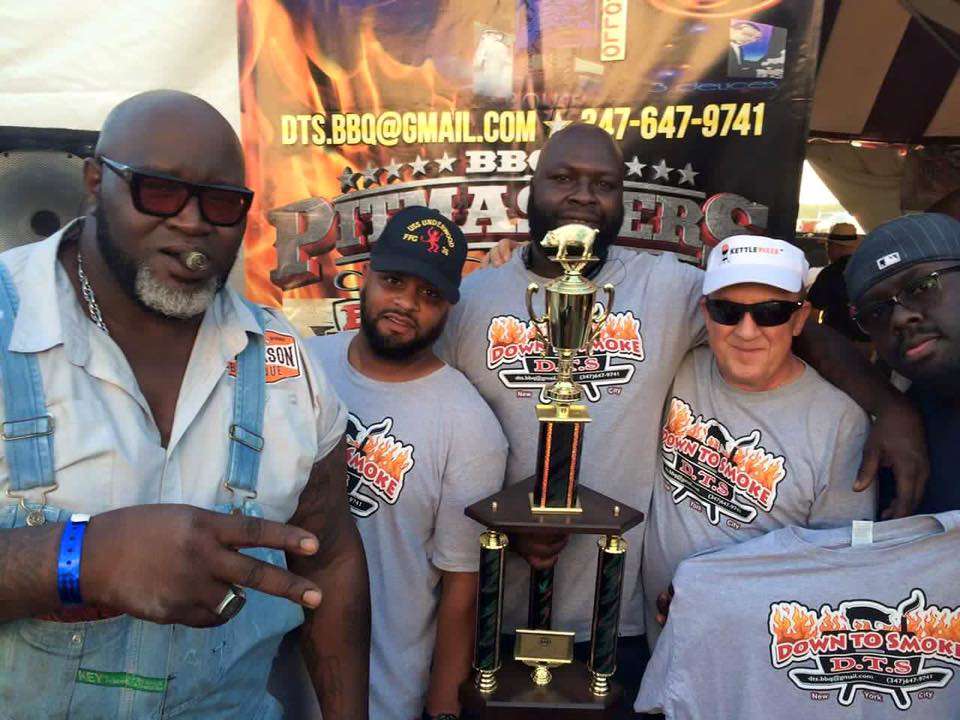 "OUTSTANDING CHARCOAL, BURNS CLEAN AND KEEPS MEAT FLAVORFUL, MOIST, WITH A GOOD SMOKY TASTE. MY COMPETITION BBQ TEAM DTS BBQ USED THIS CHARCOAL DURING MEMPHIS IN MAY 2016 AND WE CAME IN 2ND PLACE OUT OF OVER 100 TEAMS IN THE SEAFOOD CATEGORY. ORIGINAL NATURAL CHARCOAL, YOU HAVE A OUTSTANDING PRODUCT AND I WILL CONTINUE TO USE IT!!"


See Full Collection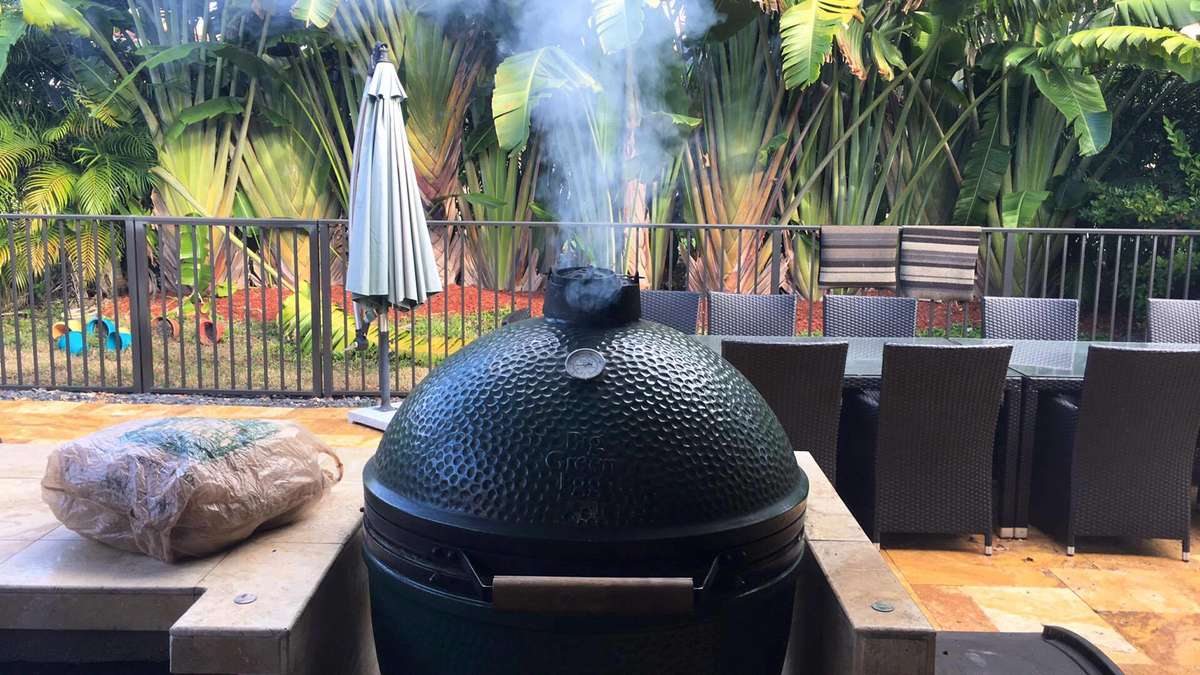 "ONE OF THE SWEETEST, CLEANEST LUMP I HAVE EVER TRIED. NICE AND CHUNKY. I AM DEFINITELY AN INSTANT FAN. I WOULD CALL THIS LUMP CHARCOAL "CHEF GRADE"."
VIDEO TESTIMONIALS